Back when I was in my band Loose Ties, often times the most fun part of the evening was dancing to the other bands. Now that I'm performing in listening rooms, I don't get as many chances to dance anymore. Maybe you don't either. So I'm pleased to introduce ...
Do you love dancing to the Beatles, Motown, soul, funk, bubblegum, classic rock, disco, and '80s New Wave? If so, and you're in the Boston area, I've got you covered and would love to provide the soundtrack for your next party, class reunion, wedding or banquet. (If your musical taste runs more to hip hop, gangster rap and house, you'll probably do better elsewhere.) I'm also happy to MC your event if needed, or provide a microphone, and play soft background music during dinner. But mainly I'm there to get you and your friends, family and co-workers out of your seats and onto the dance floor. I'm happy to take requests and consult on playlists ahead of time to make sure your faves are covered, and I'll have a library of '50s, '60s, '70s and '80s dance music on hand that would make Dick Clark and Don Cornelius proud.
Baby Boom DJ! Contact Terry today!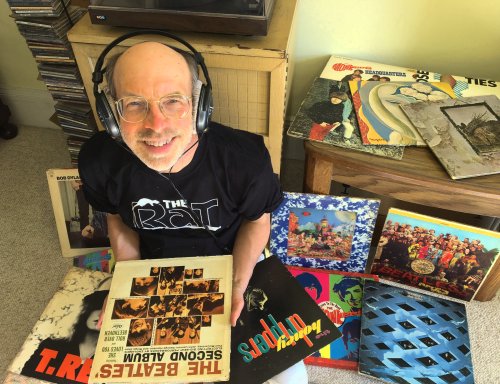 Beatles. Stones. Supremes. Temptations. Aretha. Marvin Gaye. Monkees. J5. James Brown. Al Green. Donna Summer. Stevie Wonder. Beach Boys. Ray Charles. Sam & Dave. Earth, Wind & Fire. Hall & Oates. Michael Jackson. Van Morrison. BeeGees. Madonna. Bowie. Prince. George Michael. Talking Heads...